More >
Community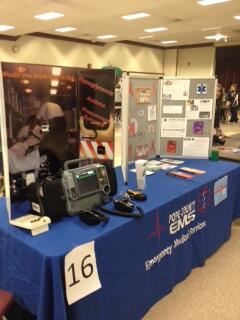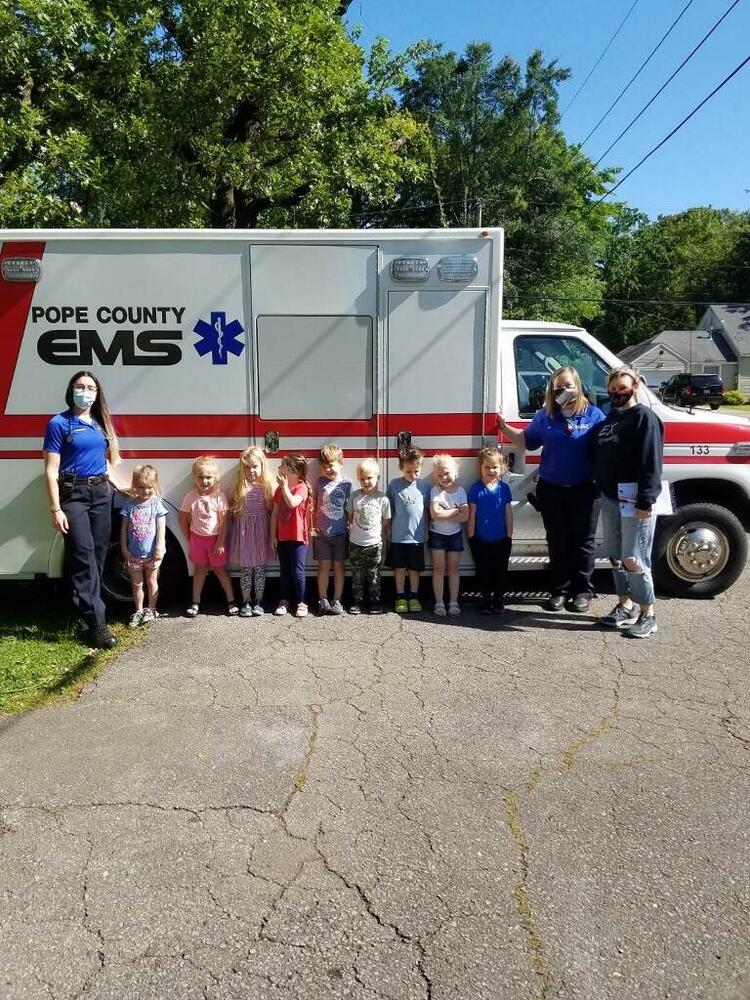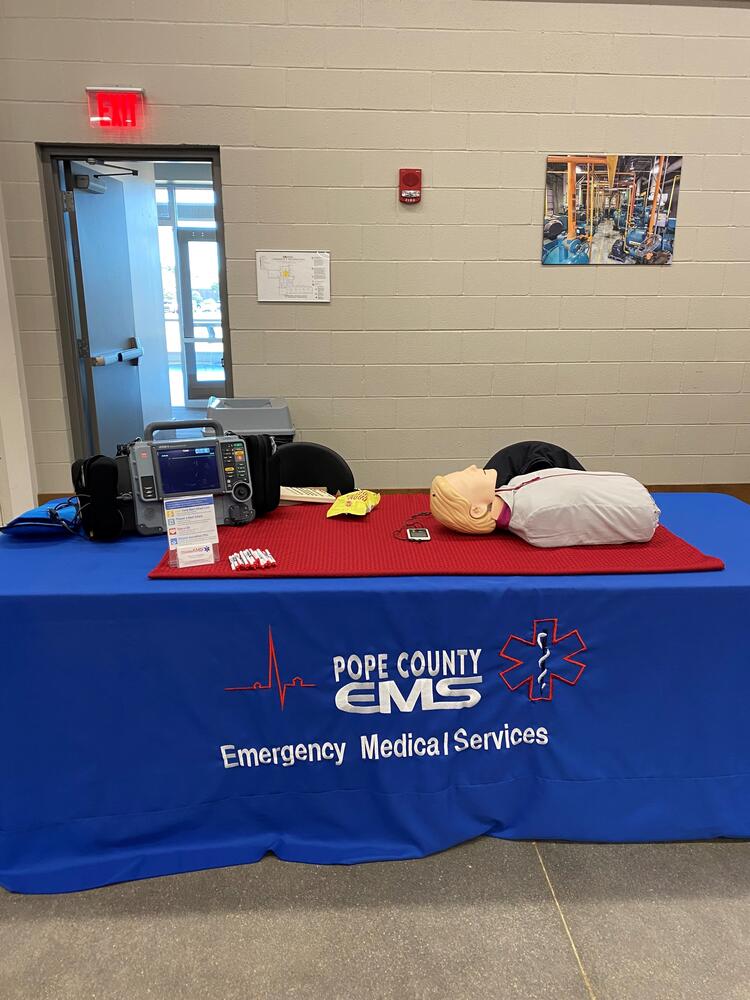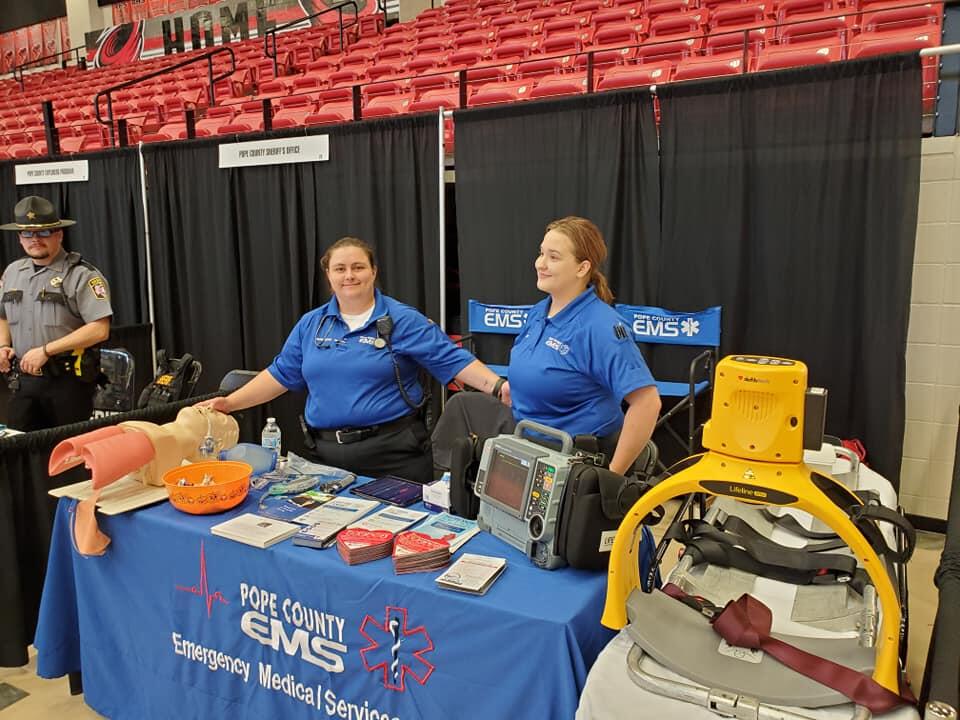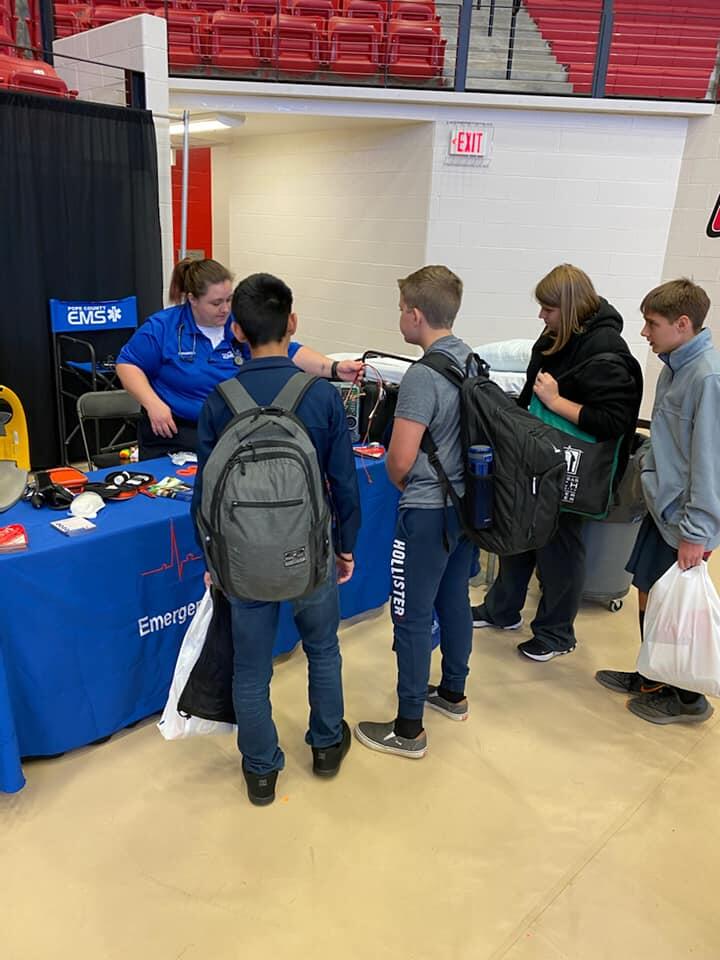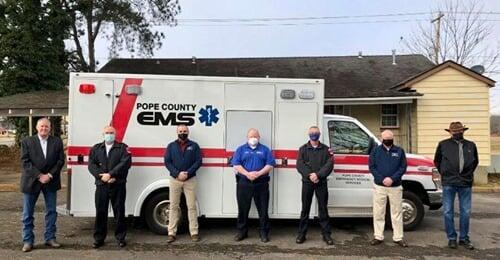 Pope County EMS engages the community through multiple events around the Pope County area. Participating yearly at Fall Fest, RussVegas, Party in the Park, and the Pope County Fair. We frequently visit schools, daycare centers, senior centers, churches, and other organizations to provide health and safety education, or an insight to EMS operations. It is an honor for us to be able to engage the citizens of Pope County during these events. Contact our office for more information or to schedule a visit.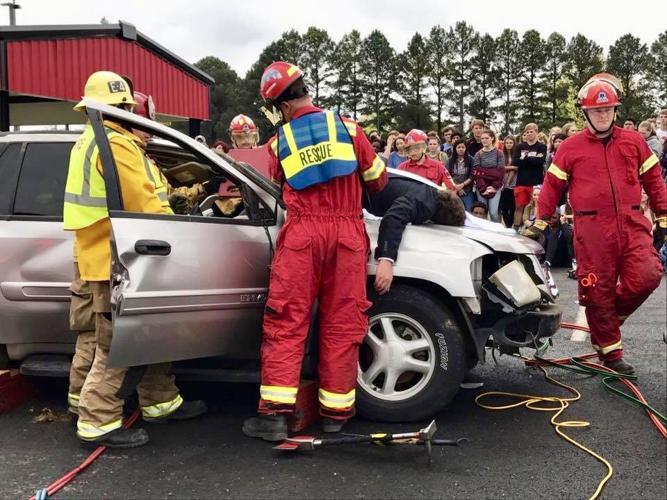 Pope County EMS began Pope County EMS Rescue in 1982 to provide rescue services for Pope County. EMS Rescue provides extrication services involving automobile accidents, rough terrain, high angle, confined space, and trench rescue. In April of 1993 Pope County EMS and EMS Rescue organized the first "Prom Night" scenario in the state. This life like scenario depicts the consequences of teenagers making unwise decisions involving impaired or distracted driving. Planning for the event starts months prior and involves multiple agencies including law enforcement, fire department, Coroner, Pope County 911, Chaplain, air ambulance, wrecker service, and school administration. The actors are comprised of students, parents, school staff, and the personnel from the departments involved. Student actors in prom apparel are made up with moulage and the scene is set up as an actual motor vehicle collision and is played out by emergency services as a real-life scenario. The impact of these scenarios is evident by the emotional response from the student body, parents, and staff. The goal is to encourage young people to make wise decisions by showing them the possible consequences of poor decisions.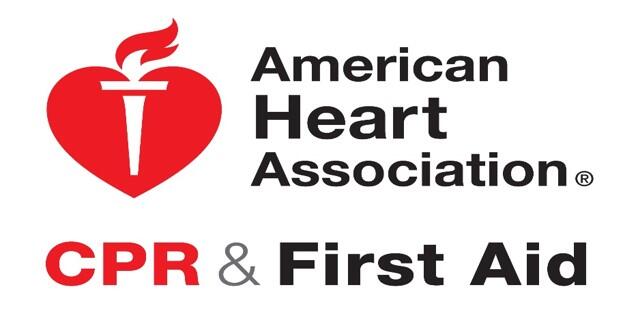 Pope County EMS has several instructors available who are American Heart Association CPR and First Aid instructors. We offer these classes for our employees and also to the community. These classes are based on the needs of the persons requesting the classes. Blood borne pathogen training is also available for those who's jobs require this certification. These classes are provided at a competitive cost to the students. Contact our office for more information or to schedule a class.