More >
Tax Collector
---
Jennifer Haley

Pope County Tax Collector

100 West Main
Russellville, AR 72801

Phone: (479) 968-7016
Fax: (479) 890-5205

TaxCollector@popecountyar.gov

Office Hours
8:00 am - 4:30 pm
Monday-Friday
---
YOU MAY CONDUCT MOST OF YOUR BUSINESS VIA PHONE, FAX, EMAIL, MAIL, DROP BOX OR ONLINE.
TELEPHONE: (479) 968-7016
FAX: (479) 890-5205
EMAIL: TaxCollector@popecountyar.gov
---
Remember: The Deadline To Pay Your 2022 Tax without a penalty is October 16, 2023.
---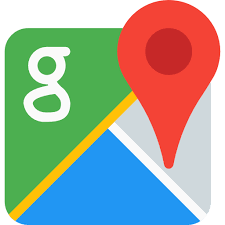 ---

Collector Mission Statement
It is our goal to utilize every technology reasonably available to collect ad valorem taxes (personal property, real estate, utilities, improvement districts) in Pope County by a fair and equitable means while complying with all applicable laws. Our pledge is to treat all customers in a professional and courteous manner.
As a Pope County Collector's staff member, our goal is to find satisfaction and enthusiasm in our work through opportunities to develop skills and education while keeping pace with changing technologies.
We continue to strive to better serve YOU, the taxpayers of Pope County, Arkansas.
Tax dollars keep streets paved, roads maintained, libraries open, schools operational and forests safeguarded. The Arkansas tax structure may be different from surrounding states. Please familiarize yourself with the tax structure of Pope County so that you will be aware of your obligations as a tax-paying citizen. It is our intent to acquaint you with the county tax laws and keep you informed of upcoming legislation that affects you, as a tax payer.
The County Collector collects municipal, county, school and improvement district taxes. The current collection period is March 1st or as soon as Current Tax Books are Balanced through October 15th (if October 15th falls on the weekend deadline will be the following business day) each year during the calendar year after they are assessed. Taxes not paid by the 15th day of October are considered delinquent, and a 10% penalty is added to the tax plus other additional fees.
The Collector must keep accurate and detailed records of all receipts, deposits and disbursements of funds. Funds are remitted to the treasurer on a weekly basis and detailed distribution reports are given to the treasurer each month.
Please note Courthouse Hours: Monday through Friday 8:00 AM to 4:30 PM.
The Collector's Office accepts the following forms of payment: Cash, Check, Money Order, and Credit/Debit Card. Electronic payments (Debit/Credit & Electronic Check) are made available through Information Network of Arkansas (INA). A portal processing fee is added by INA to ALL transactions. Please note that if your check is returned as insufficient, you forfeit the right or privilege to pay with a check in our office.
PLEASE NOTE THAT EVERY YEAR AFTER OCTOBER 15TH THE ONLINE PAYMENT SYSTEM WILL BE TURNED OFF UNTIL THE CURRENT BOOKS ARE BALANCED. THIS COULD TAKE TWO WEEKS - USUALLY THROUGH THE END OF OCTOBER.
Pope County Improvement Districts
For information concerning your improvement district payout date or your amount due please contact the following:
| | | |
| --- | --- | --- |
| Crow Mountain Fire | Don Keaster | 479-264-6329 |
| Point Remove | Nickolas Cobb | 501-358-2193 |
| Conway-Pope County Levee District No. 1 | Eddy Law Firm | 479-968-5557 |
| Westfork | Soil Conservation | 479-968-3881 |
| Bentree Sewer Imp | Gary Sheppard | 817-219-8520 |
| Hilltop Sewer Imp (Pd off 2015) | Laws & Murdoch | 479-968-1168 |